Most of the time when setting up a Hotspot in a new location you will notice an icon stating "relayed"
This will limit the number of beacons you can send each day, negatively affecting your earnings.
The process to get out of relay is known as Port Forwarding.
Port Forwarding will be a slightly different process for every router, but if you Google "port forward" followed by the name of your router it should show you how to navigate to the correct page.
Generally speaking, you have to find the IP address of your router (you can find this by Googling IP address followed by the name of your router).
Type the IP address into your browser's search bar, or Google "log in" followed by the name of your router, and you should be taken to the login page of your router. Once logged in you can follow the instructions from your previous google search. Normally this includes navigating to a Connect, Advanced Settings, Firewall, or Gaming page. Once you get to the port forwarding page, you will want to enter the number 44158 in the inbound and outbound section and select TCP or Both.
Some routers support the option to select the device you'd like to port forward, in which case you'd select your helium device, if this option does not appear you will need to navigate to Connected Devices to obtain the IP address of your Hotspot or alternatively you can find the IP address by connecting to your Hotspot on the app, selecting Run Diagnostics, and the IP address of the device will be visible here.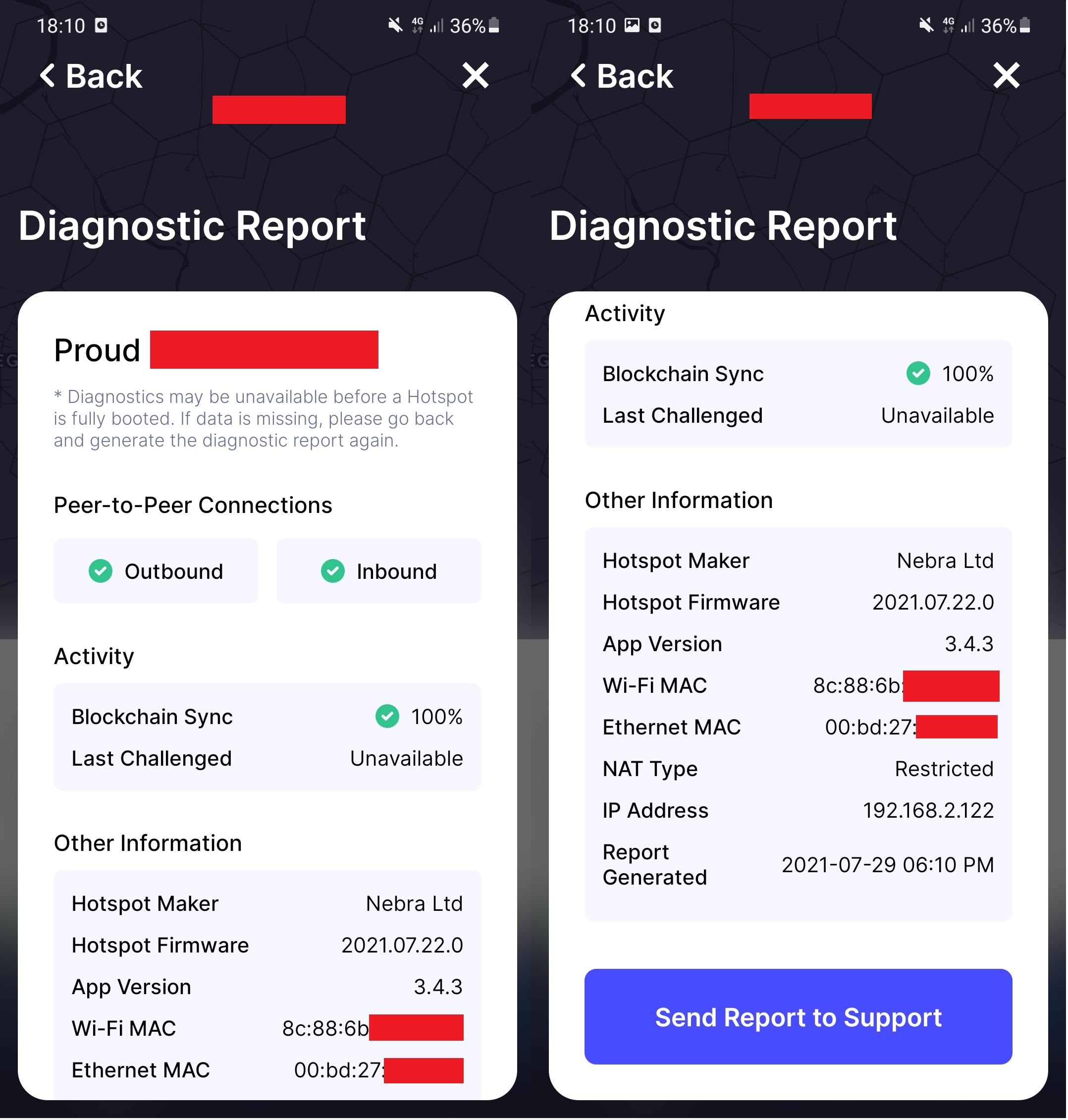 Once you have port 44158 entered in both inbound and outbound, selected TCP or Both, and entered the IP address of your Hotspot, you can save changes and this should take you out of relay.
Below are some examples of how this page might look for different routers.

Note that it may take a couple of hours for your hotspot to show that it is no longer relayed on the Helium explorer and other tools.